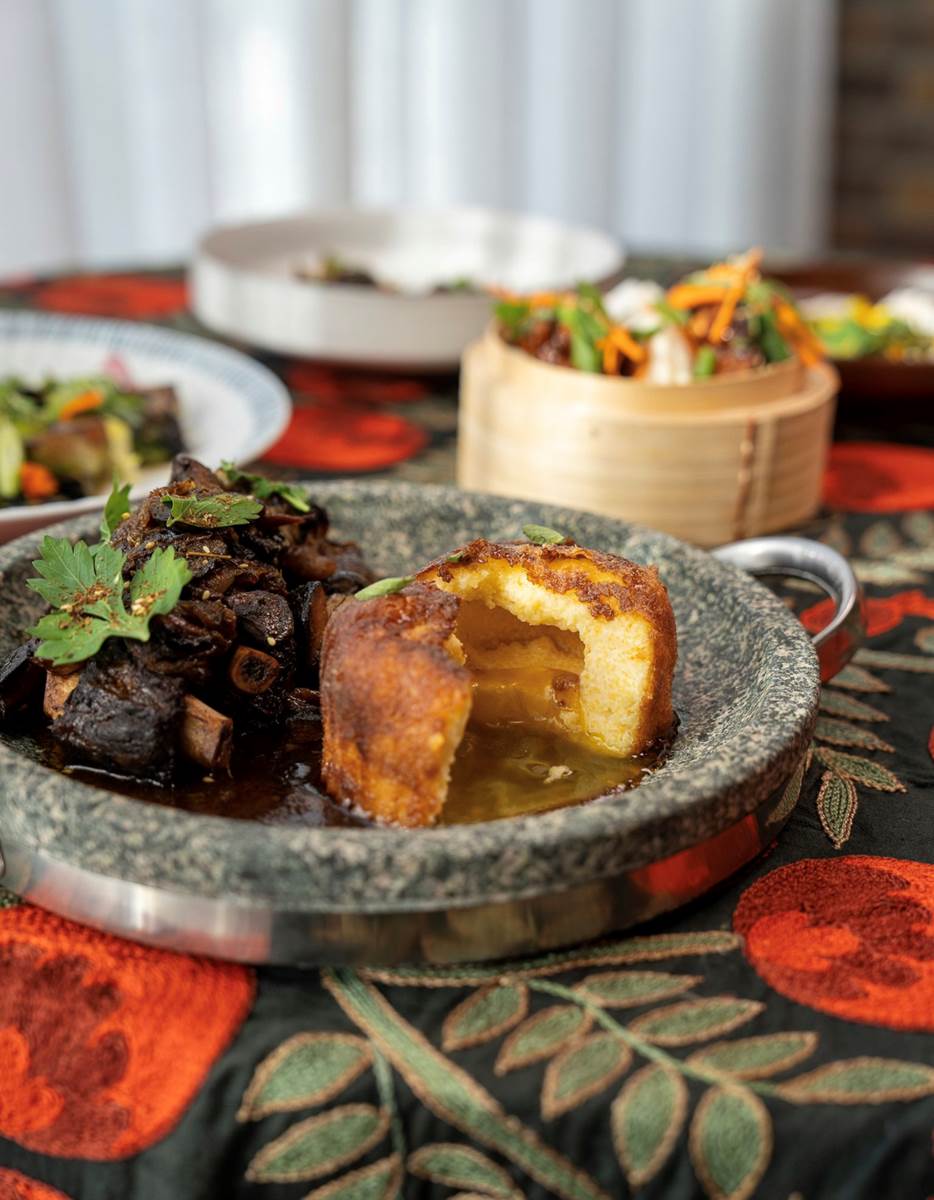 Led by Chef de Cuisine Alisha Elenz and Bonhomme Group's Michelin-starred Executive Chef Marcos Campos and Executive Pastry Chef Shannah Primiano, Bambola is inspired by the rich traditions, ancestral techniques, exciting products and flavorsome spices widely exchanged and mastered by Eastern and Western cultures since the 13th century.
Together, Bambola's chefs travel along the Silk Road to seek out the culinary through lines in the shared multicultural heritage of Asia and Europe. As we journey from East to West and West to East, Turkish, Persian and Indian cuisines play a central role in Bambola's menu as these three countries dominate the center of the Silk Road. Adding complexity and showmanship to our dishes are the oft-celebrated, internationally recognized cuisines of Italy, China, Malaysia, Thailand and Greece.
Created by Chef Shannah Primiano, Bambola's desserts find inspiration in Sweetmeats, an affectionate term to describe the sweet confectionery bites found across the trade routes that ignite our imagination at Bambola. From East to West, our Sweetmeats highlight the lineages of fruits, nuts, teas, grains and traded goods that connected these civilizations.